Assalamualaikum..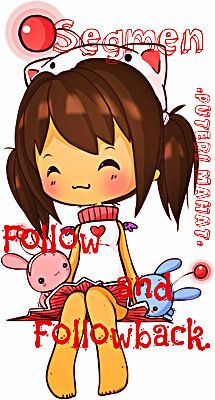 1. Nama: Farah Adriana Binti Mohd Samsul
4. Favourite colour: Pink , Blue , White and Black
6. Sweet memories on 2012: Got 5A in UPSR
7. Blogging since: November 2011
9. Still love your ex?: No !
10. Is there second chance for your ex?: No !
13. Interest with Kpop?:
A little bit
15. A friend from childhood: N
o
16. Has someone break your heart?: Yeah.....
17. Someone important: My mom
18. Last time you cry: Yesterday
19. Do you like my blog?: Suka3
20. Any changes that I should do to my blog?: Nothing :D
5 Soaalan :
1.Kenapa awak minat warna hijau ?
2.Awak peminat kpop yang sesangat ke ?
3.Apa yang buat awak minat Wan Zack Haikal ?
4.Kenapa letak Mrs. Lukas ?
5.Kenapa blog awak simple tapi nice ?